About Alyel Triggerbot
Alyel Triggerbot is a simple Valorant color based triggerbot program designed for that gives you great privilege. Unlike other color based triggerbot programs, it can work without being detected in Valorant. Also it's supporting all monitor resolution values!
First of all, Alyel Triggerbot is not a cheat program. Alyel Triggerbot is a color based trigger bot that records the color in the center of the screen and checks if the color to purple the screen changes with certain timers. Alyel Triggerbot does not inject code into the game and does not directly affect game files, it cannot be detected by any anti-cheat system, it just takes a screenshot of the screen and compares it. We are sure our users will gain a great advantage in matches with the Operator weapon by using this color-based triggerbot. You can take yourself to the next level by playing the agent of Jett in a short time. Following all game updates, regular updates are published.
Alyel Triggerbot supporting all monitor resolution values. Alyel Triggerbot makes its own adjustments with a smart and fast timing reaction without tiring your processor.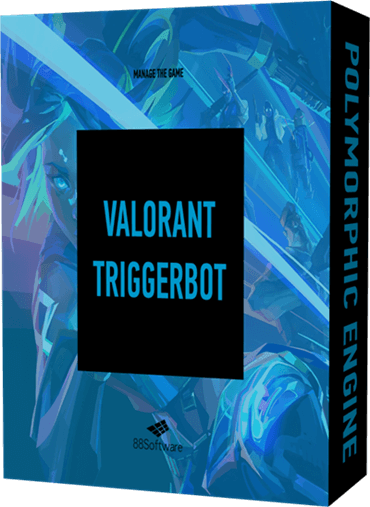 Smart Mode
The triggerbot won't work while you press W, A, S, D and Space keys. It reacts with smart reaction speed without tiring the processor.
Safe
It works seamlessly with Vanguard and any other anti cheat systems. We have high protection technology for you.
Private Access
We do everything that we can to keep 88Software safe from daily safety rebuilds to going full private on sales, tool and community.
Adjustable
You can assign the desired triggerbot to the desired key. When you open the program again, you will see that the keys have been saved.
Best in Field It
The best color based triggerbot on the market! You can try it right now and see it with your own eyes. Just open Alyel Triggerbot and sit back.
Automatic Update
It checks for updates when you open the program. If a new update is available, it is automatically downloaded and installed on your computer.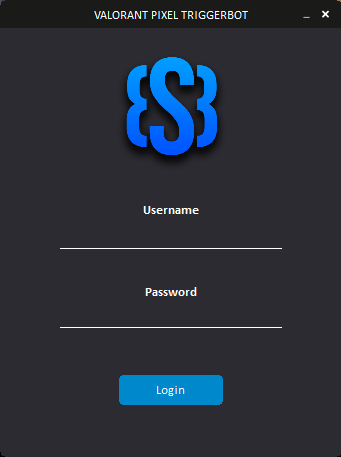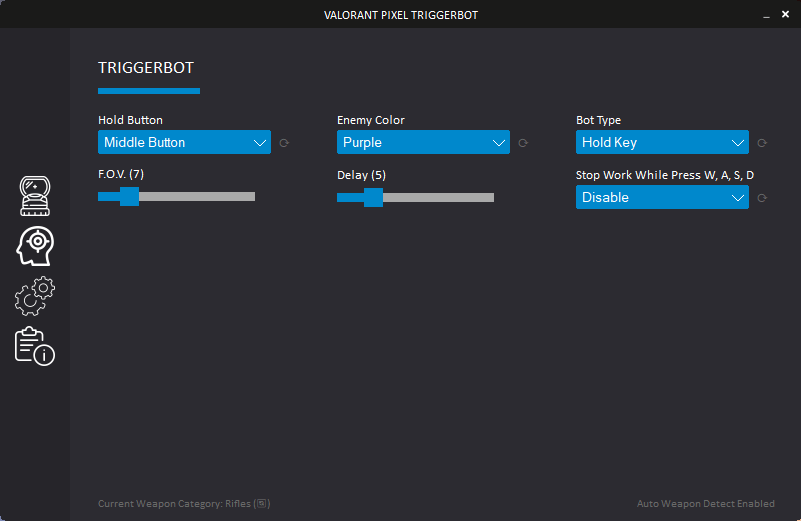 Be

happy

winning

strong

with Alyel Triggerbot.
Buy now.
MONTHLY
PRIVATE VERSION
$60
Undetected
Single Computer
Limited User Database (6/15)
Works On All Mouses
30 Day
Technical Support
YEARLY
PRIVATE VERSION
$180
Undetected
Single Computer
Limited User Database (6/15)
Works On All Mouses
365 Day
Technical Support
LIFETIME
UNIQUE VERSION
$250
Undetected
Single Computer
Unique Build
Works On All Mouses
Lifetime License
Technical Support